ConXport Double Pan Balance / Scale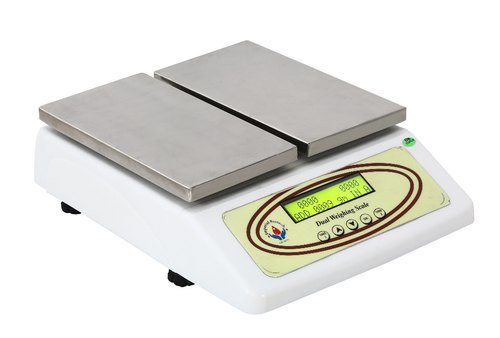 ConXport Double Pan Balance / Scale
Product Description
Double PanBalance Is Micro Controlled Blood Bank Scale Which Is Designed For Weighing BloodAnd Blood Components With Display Of Weight And Volume.
LED Or LCD DisplaysOf Weight And Volume With Accuracy Of 1ml/Grm.
It Helps BetterBalancing Of Refrigerated Centrifuge.
It Has Tare ProvisionTo Account For The Weight Of The Blood Bag.
Double Pan ScaleOuter Body Is Moulded In ABS Plastic
AutoCalibration
Measure Two BucketSeparately.
Measure WeightUpto 2500 Grams.
Accuracy Upto +2Grams.
Balanced WeightAudio & Visual Alarm
Taring SwitchBuilt In.
Calibration PortBuilt In.
Battery BackupUpto 8 Hrs.