ConXport Baby Infant Incubator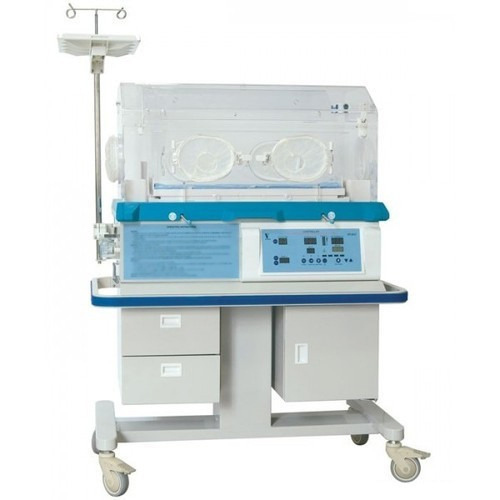 ConXport Baby Infant Incubator
Product Description
BabyInfant Incubator has temperature controlled unit which is operated by advancedmicro computer technology.
Thedigital display indication provides Set Temperature, Air Temperature and SkinTemperature.
Twofunction control modes provide flexibility while optimizing the thermalenvironment.
Inaddition the skin temperature display is larger than the set/air temperaturedisplay.
Foreasy cleaning & service the heater and the control unit is removable.
Acrylichood helps full visibility & accessibility of the baby.
Afull set of alarm provides safety convenience, with both audible and visualindicators in case of :
ProbeFailure / Power Failure / High Temperature / Low Temperature
SkinTemperature display can be converted from C to F with the help of a button.
Abig LCD display is provided for more specific information & visualizationof the heater power in different modes.
TheHigh & Low Temperature alarm settings can be adjusted according to theChild condition.
Humidificationis provided with the help of two water trays provided at the back of the unit.
Threeside trays are provided at the bottom of the unit to keep consumables.
Theunit rests on four big castors with brakes.