Clinical Audiometer With Tympanometer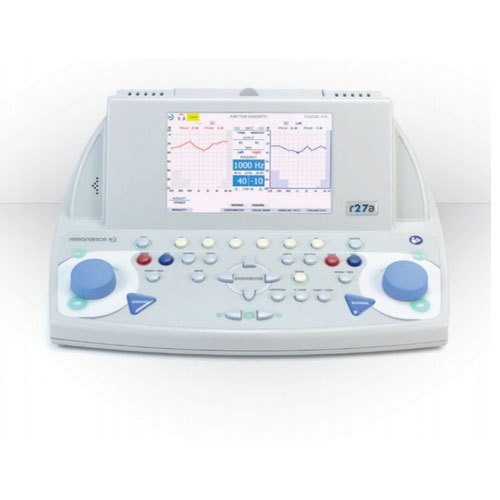 Clinical Audiometer With Tympanometer
Product Description
Clinical Audiometer With Tympanometer Is Used For Managing And Archiving .Pdf Test-Report Files. Pdf Test-Report Files Can Be Initially Stored In A USB-Stick And Then Either Archived Into External Units Or Printed Thanks To The Built-In Thermal Printer. Reports Can Be Easily Edited And Customized With Additional Texts And Logos. MDS Suite Software Allows Patient Data And Tests Results Transfer To PC.
There Is No Other Device Offering A Wider Range Of Testing Capabilities And Providing Hearing Professionals With Better Features, Versatility, Flexibility And Functionality. This Device Offers A Complete Range Of Clinical Audiometry And Timpanometry Tests. R35C Aims To Simplify Daily Operations And Maximize Efficiency.
Design Of Accessories Maximizes Patient Comfort For The Best And Easiest Handling Of The Device. Optional Accessories Increase Flexibility And Performance. High-Quality Components Ensure Device Reliability As Well As Long-Term Operation.
R35C Resonance Clinical Combined Provides A Flexible Clinical Device For Tympanometry, Acoustic Reflex Measurement And Audiometry. Compact Dimensions, Excellent Ergonomics And A Luminous 7 TFT Display: R35C Has Been Engineered To Respond To The Needs Of ENT And Audiology Specialists, Operating Both In Clinic And At Patient Domicile.
USER INTERFACE
Multilingual