ConXport Cold Box 22.40 Ltr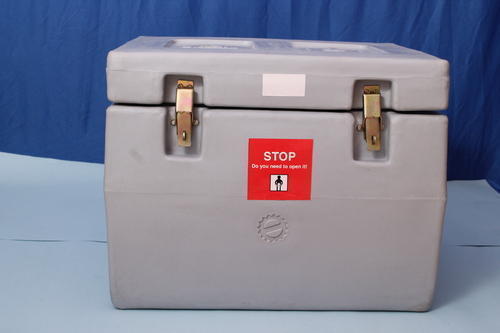 ConXport Cold Box 22.40 Ltr
Product Description
Cold Box 22.40Ltr External Surface Material Is Made Of LLDPE
Cold Box 22.40Ltr Internal Lining Material Is Made Of LLDPE
Cold Box 22.40Ltr Is Also Known AsLarge Cold Box, Long Range
WHO ReferencePQS Number : E004/046
The VaccineStorage Capacity Is 22.40 Litres
The Fully LoadedWeight Is 49 Kgs.
The Empty WeightWith Empty Icepacks Is 21.55 Kgs.
The InsulationMaterial Is Made Of CFC Free Polyurethane
The Thickness OfInsulation Is 100 Mm
The ExternalDimensions Are (L X W X H) 77 X 61.5 X 51.5 Cms
The Internal DimensionsAre (L X W X H) 52 X 37 X 28.2 Cms
The VaccineStorage Dimensions Are 44.8 X 29.8 X 16.8 Cms
The Storage BoxAnd The Lid Are Hinged & Removable
Total Number Of IcePacks Required Are 31 X 0.6 Litre Which Are Supplied With The Unit
Ice-Packs Type :WHO PQS No. E005/009
The Cold LifeRequirement As Per WHO At 43 Deg C 1 Deg C Without Opening Should Be Minimum 153.5Hours Which Satisfies This Model.
Warm Life At-20oc Is 69 Hours
Cool Life At+43oc Is 41.7 Hours