ConXport Contrast Bath (Heat & Cold)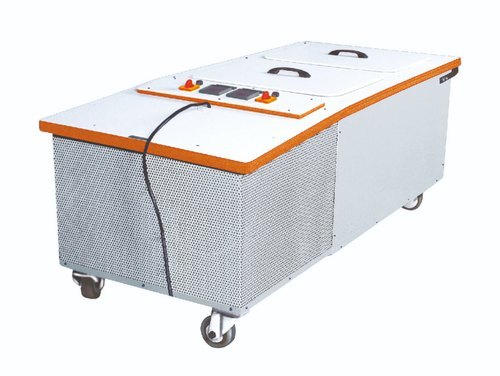 ConXport Contrast Bath (Heat & Cold)
Product Description
Suitable for tratment of arms and legs.
Two stainless steel heavy gauge tanks with insidemeasurement of 50cm X 38cm X 40cm deep are mounted on 10cm size ballbearing rubber castors.
One tank is fitted with special heating unit and otherwith heavy duty cooling unit.
Each tank is provided with digital Temp. Controller,pilot lights and water outlets.
Both tanks are well insulated and placed ide by side in aheavy tubular steel frame covered with painted steel sheet.
Works on 220V.