ConXport Diabetic Socks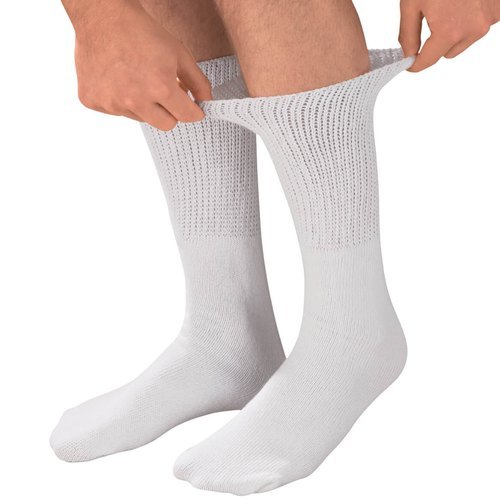 ConXport Diabetic Socks
Product Description
Diabetic Socks Are Recommended For Patients Having Diabetes, Arthritis, Foot Pain & Sensitive Feet.
Socks Have Seamless Design & Moisture Absorbing Capacity Which Protects From Infection And Foot Ulcers..
Diabetic Socks Have Extra Padded Knitted Bottom Which Protects From Light Injuries & Shoe Bites.
Diabetic Socks Are Gently Hugging Rib Which Will Not Squeeze Or Fall Due To Light Weight
Diabetic Socks Can Be Worn With Or Without Shoes.