ConXport Digital Hemoglobinometer Standard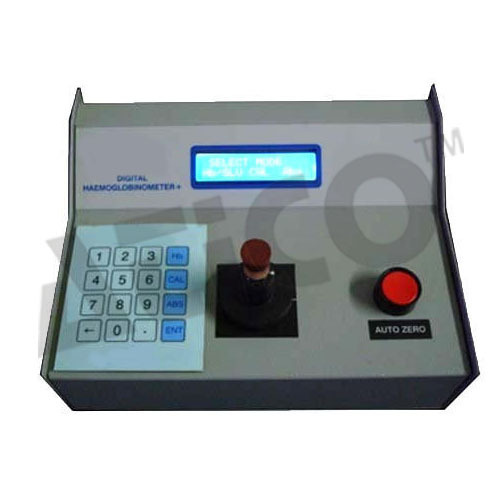 ConXport Digital Hemoglobinometer Standard
Product Description
DigitalHemoglobinometer Is Also Known As Hb Reader.
Hb Reader IsDesigned On Cyanmethaemoglobin Method.
The CumbersomeStep Of Calculation Is Deleted While Using This Hb Reader.
The Final ResultOf The Unknown Test Will Be Displayed Directly (Gm/Dl).
There Is No NeedOf Calculations.
O.D. Switch IsAlso Given In Case Of Optical Density Is Required To Cross Check TheReading.
A Micro ControllerHas Been Incorporated In The System For Accuracy & Reproducibility OfFindings.
Hb Reader Is ACompact, Elegant, Very Reliable Micro Controller Based Equipment To ProduceAccurate Results.
Hb Reader HasBeen Designed To Operate In The Following Two Modes.
STD. MODE(Concentration Of 15 Gm/Dl Has Been Fed)
NON STD. MODE (Absorbance Of 0.30 (O.D.) Has Been Fed)
In Case, The CONC.Or ABS. Of STD Are Different From 15 Gm/Dl Or 0.30 Respectively, The User CanFeed The Required Values With The Help Of Switch No.3 & 4 Given On The KEYPADOn Front Panel)