ConXport Dvt Pump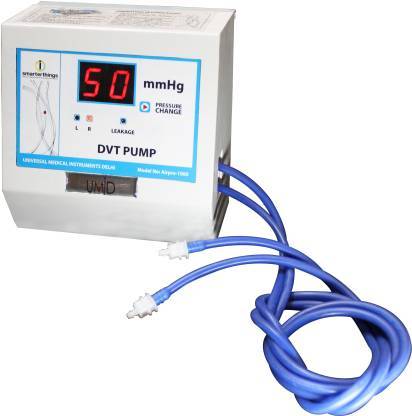 ConXport Dvt Pump
Product Description
DVT Pump Functions As AProphylaxis For Deep Vein Thrombosis By Using An Effective Combination OfGraduated Sequential Compression And Rapid Impulse Inflation.
DVT Pump Increases VenousVelocity While Enhancing Fibrinolysis, Thus Assisting In The Prevention OfThrombus Formation.
Description : Air CompressorPressure Therapy
Machine Size : 24 X 18 X 11Cm
Massage Mold : A/B/C Mold
Range Of Press : 20-250 Mm Hg
Input Voltage : Ac 220v / 50hz,
Power Consumption : 30w
Treating Time : 10-30 Mins
3 Mode For Electrotherapy
Lymph Edema Related Therapy
Rheumatic Osteoarthrist Is
Claudi Cati On
Muscle Atrophy ,
Slimming & Contouring & PressureTherapy ,
Stimulate Blood Flow & ImpRove Poor Circulation
Diabetes Foot, Detoxify & AntiAging
Post Surgery Recover.