ConXport Edta K2 Tube Vacuum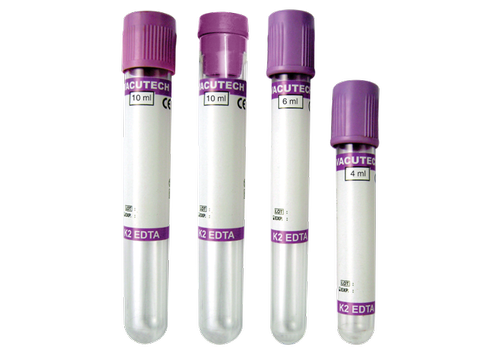 ConXport Edta K2 Tube Vacuum
Product Description
EDTA K2 Tubes CanEffectively Chelat The Calcium Ion Of Blood Which Can Prevent The BloodCoagulation.
EDTA K2 Tube DoesNot Affect The Count And Size Of The Leukocyte And Keep Erythrocyle Invariable.
Cap Colour : LavenderOr Purple
Max. VacuumDegree Tolerance : +10 %
Invert The Tube For6-8 Times Immediately After Drawing Blood.
EDTA K2 Tube IsUsed In Clinical Hematology Test & Blood Banking