ConXport Industrial Electric Suction Machine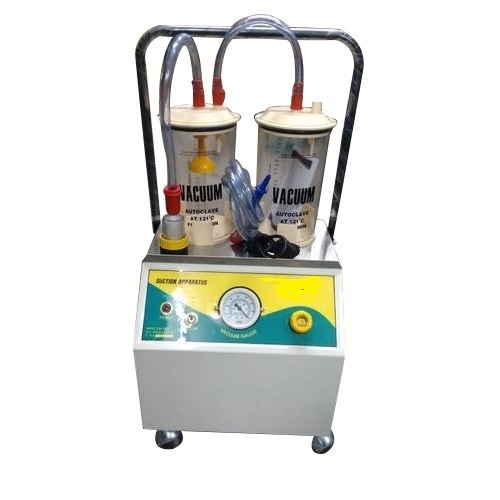 ConXport Industrial Electric Suction Machine
Product Description
Suction Machine Cabinetis made by mild steel with electrostatically powder coated mounted on 50 mmdiameter on (4) Rubber castors
Suction Machine hasstainless steel top.
Suction Machine isfitted with Reuseable Filter Jars : 2 x 1.5 Ltrs.
The Polycarbonate (PC)Jars are fitted with synthetic rubber lids with over flow safety device.
This Suction machine isOil Immersed Motorised Noiseless Vacuum Pump
Vacuum Gauge has 63 mmdiameter graduated in mm Hg.
Vacuum is -700 mm Hg 10% which is controlled by knob.
Power : 230V-50 Hz
Foot Switch Socket isprovided for foot switch.