ConXport Heat Therapy Unit 4 Pack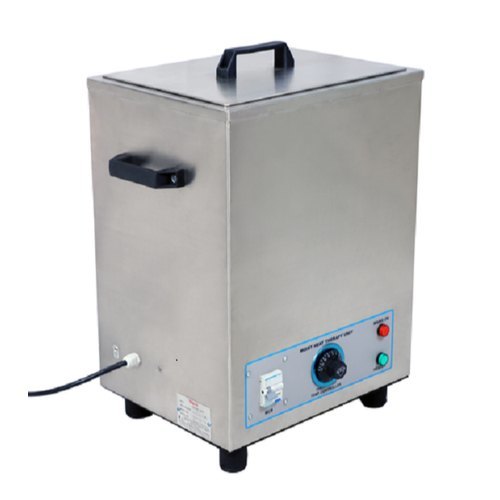 ConXport Heat Therapy Unit 4 Pack
Product Description
The specifically designed pack heating unit automaticallymaintain Hot Packs in water at proper temperature.
Made out of heavy gauge stainless steel sheet, doublewalled & well insulated in between.
Construction : Unit's outer body made of 22 gauge& inner chamber of 20 gauge SS Sheet double walled, well insulated.
Dimension : Overall, approx 38cm X 30cm X 45cm high.
Heat Control : Thermostat to control Temperaturefrom 30 to 110 deg. cen. with 2 Pilot Lamps.
Heater : 1kw specifically designed Heater.
Hot Packs : 4, standard size 25cm X 30cm steampacks obtaining special heat retaining silica gel crystals.
Accessories :
Two forceps to get out Hot Packs from hot water &Power Pin Plug.
Finish : Polished Finish Inside.