ConXport Open Care System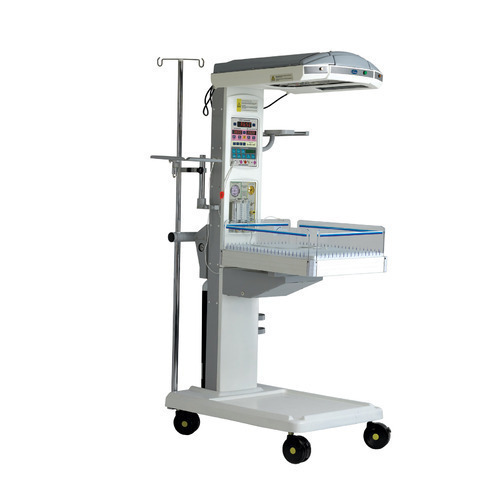 ConXport Open Care System
Product Description
Open Care System Standard are designed to provide advancedwarming capabilities with one touch operations
The digital microprocessor based controller comes with a fullspectrum of features.
The Open Care System Silver comes complete with automaticmanual and baby (Servo) modes.
Two function control models provide more flexibility whileoptimizing the thermal environment.
Skin temperature display is larger than set temperaturedisplay
Skin temperature display can be converted from °C to °F bythe push of a buttom.
A full set of alarm provides safety and convenience, withboth audible and visual indicators in the event of:
High Temp. / Low Temp , Set High / Set Low , Probe Failure ,Power Failure
The system automatically starts the heating from 40% inmanual mode and the same can be changed through settings upto 99%.
The High & Low temp. alarm settings can be adjustedaccording to the patient condition.
The Radiant Warmer features an independent ambienttemperature probe which maximizes the heating efficiency across the range ofoperating temperature.
A big LCD is provided for more specific information &visualization of the heater power in manual and servo modes.
The system automatically converts from servo mode to manualmode in case of probe failure thus providing non stop working of the unit.
The spacious baby bed incorporates easily drop down sided formaximum access to the patient.
Heater Assembly: The heater assembly located above the centerof the support structure consists of an integral examination light and a 650Watts heating system for quick warming and even distribution of heat on thebaby bed.
The neonate can be supplied with a constant oxygen flowthrough the oxygen humidifier when connected to an oxygen cylinder
Electrical Specification
Power supply : 200V/50Htz
Heater Power : 650Watts
Fuse : 5 Amp
IEC : COMPLIANT
It comes with undersurface Phototherapy