Overhead Phototherapy Unit CFL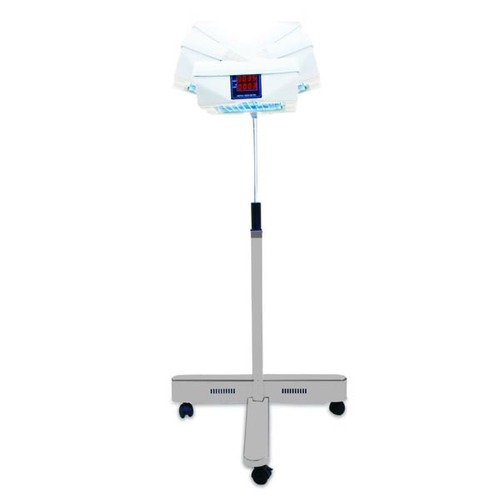 Overhead Phototherapy Unit CFL
Product Description
OverheadPhototherapy Unit CFL has Mobile Stand with Height Adjustment Facility witheasy swiveling of source box.
OverheadPhototherapy light is movable and can be used with Infant Care Trolley, RadiantWarmer and Incubator.
Ithas 4 Special Blue CFL Tubes.
Ithad 2 Day light CFL Tubes.
Ithas digital Timer for Lamp Usage Hour and Patient Exposure.
Ithas source cooling fan with mirror coated reflector
Phototherapyis fitted on movable Stand on 4 Castors 2 with brakes & 2 without brakes
LCDDigital Timer is fitted for lamp usage hours