ConXport Physio Whirpool Bath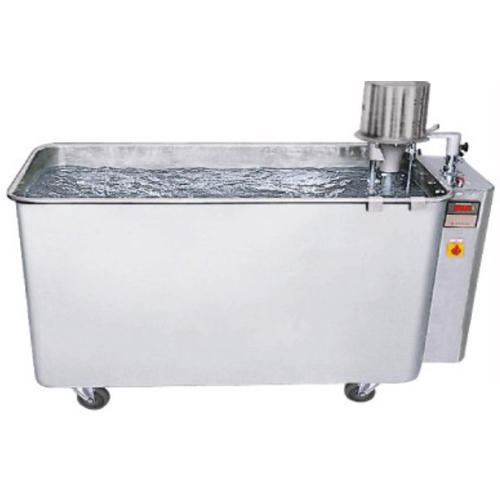 ConXport Physio Whirpool Bath
Product Description
Whirl-Pool bath made of heavy gauge stainless steel sheetis sturdily fabricated with bright finish inside.
Unit is fitted with a motorized turbine ejector andaerator on a spring loaded turbine elevator, digital temperature indicator cumcontroller and immersion heater, Provides effective hydro-massage for arms,hips, legs, knees and feet.
Construction: 1.6mm thick Stainless Steel SheetTank (Grade 304) is continuously welded with Argon Gas Arc welding and mountedon 10cm dia.4 heavy duty casters.
Turbine: Turbine Ejector-Aerator is powered by avertically mounted 1/2 hp electric motor & mounted on a spring loadedturbine elevator for height adjustment.
Size: 90cm x 50cm x 70cm inside the Tank.
Water Heater: 2kw. Special heater, with cover.
Temp. Control: Digital Temperature Indicator cumController.
Water capacity: Working requirement; 240-250 lit.(Full capacity; 300 lit.)
Drainage: Fitted with Drain-out valve foremptying. No plumbing required.
Finish: Inside-Bright polish finish,Out-side-Painted.
Accessories:
Polished S.S. Sheet Seat, and Arm-rest.
Power Supply: 220V AC.