ConXport Silicone Resuscitator Infant / Ambu Bag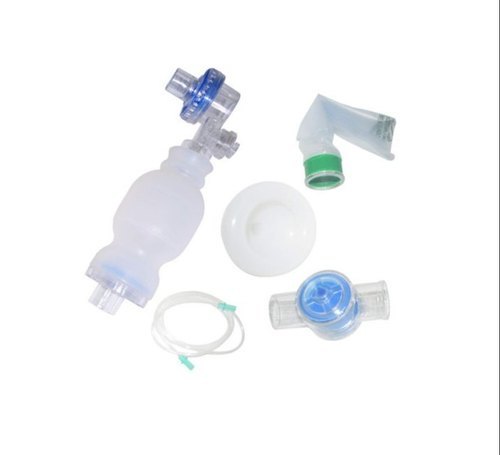 ConXport Silicone Resuscitator Infant / Ambu Bag
Product Description
Silicone Resuscitator Infant also called as newborn resuscitation is the resuscitation of newborn children with birth asphyxia
Silicone artificial resuscitator comes in pouch with face mask, oxygen tube, reservoir bag.
It is made of High grade Silicone Rubber, Reusable, Latex Free & Autoclavable at 134°C (Infant) supplied with Face Mask Size-0, & Reservoir Bag, Oxygen Tube Complete.
Technical Specification: -
Bellow Capacity: 250 ML.
Reservoir Bag Capacity: 600 ML
Mask Size: 0 No.
Oxygen Tube Length: 2 Mtr.