ConXport Single-Beam spectrophotometer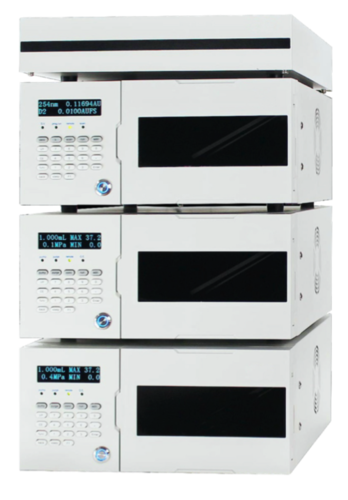 ConXport Single-Beam spectrophotometer
Product Description
| | |
| --- | --- |
| Wavelength Range | 190-1000 nm |
| Model | ARGLabs-294 |
| Application | Industrial Use |
| Brand | ARGLabs |
| Optical System | Single-Beam Grating 1200 lines/mm CT Grating Monochromatic |
| Stray light | 0.15% T |
| Photometric accuracy | 0.5%T |
| Photometric repeatability | 0.2% T |
| Stability | +/-0.0002A/h500nm |
| Baseline Flatness | +/-0.002A |
| Noise | +/-0.001A |
| Wavelength Setting | Auto |
| Light Source | Imported Deuterium And Tungsten Lamp |
| Work Pattern | TAC |
| Display | 128x64LCD |
| Display modes | 4 LCD |
| Price | 1425 USD |
| Shipping Size | 700x580x340mm |
| Weight | 20kg |
| Wavelength Accuracy | 2nm |
| Spectral bandwidth | 1nm |
| Wavelength repeatability | Less than=0.2nm |
| Minimum Order Quantity | 1 Piece |
Product Description
With rich industry experience and knowledge, we are providing an excellent quality range of Microprocessor UV-VIS Single Beam Spectrophotometer.

Features:
Unique optical system,1200 lines/mm grating and imported receiver to ensure its sound performance.
The instruments is supply with PC software expands the capabilities of the instrument includes
Photometric analysis,Quantitative analysis, Spectral scanning, Kinetics, DNA/protein analysis,
Multi-wavelength testetc.
Adopts 51microcomputer system and store 200 test data and 100 standard curves;
Plug type deuteriumlamp and tungsten lamp transfer lamps without optics debugging.
8. Micro UV VIS Spectrophotometer
The Nano is an advanced model of Micro UV VIS Spectrophotometer based on with full range of wavelength (200-800nm). It is with and added new function of bacterium cell concentration measurement (OD600) in acuvette. The Nano is only requires 0.5-2ul sample to measure nucleic acids, protein as quickly like do. Nano come with a 7 inch touch screen and integrated Android operating system, with no computer required. It is ideal equipment for a biology laboratory to make life science research more efficient.
Nano spectrophotometer has convenience and reproducibility for quantification of DNA, RNA, or protein in one unit.