ConXport Skin Stapler Regular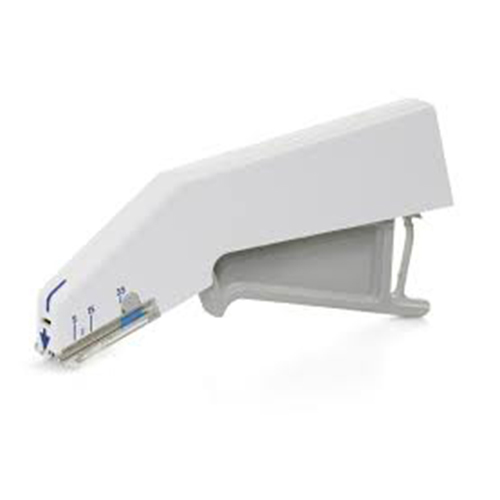 ConXport Skin Stapler Regular
Product Description
Skin Stapler IsMade Of Medical Grade Plastic, Stainless Steel.
Skin Stapler RegularIs Single Use Evaluated As Less Jamming, Less Empty Shot With Less Power ForOperation.
Skin Stapler HasApplication In Abdominal, Gynecological,
Orthopedic AndThoracic Surgery.
It Is Also UsedFor Skin Closures.
Skin Stapler HasUnique Ratchet System For Preventing Jamming.
It Is Easy ToCheck Remaining Staples In Cartridge.
It Has ErgonomicAnd User Friendly Design With Clear View On Operating Site.
The Span Size Is5.6 Mm
The Height Is3.8 Mm
The WireDiameter Is 0.57 Mm