ConXport Suppository Mould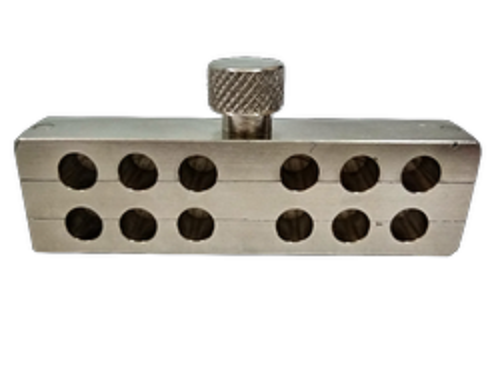 ConXport Suppository Mould
Product Description
Product Specifications:
Usage For Machinery Use
Color Silver
Material Stainless Steel
ProductType Mould
Weight 1-2 Grams (g)
ProductDescription
SUPPOSITORYMOULDS:Made from brass/gun metal machine made perfect shapes smooth and polishedcavities. Nickel plated various capacities with a number of moulds in eachset.
Capacity:-
A.) 1 gm
B.) 1.5 Gms
C.) 2 Gms (15.4grains).
1) 2-Moulds set
2) 4-Moulds set
3) 6-Moulds set
4) 12-Moulds set
Note: Other sizes andcapacities on request can be supplied