Conxport Vaginal Speculum Auvard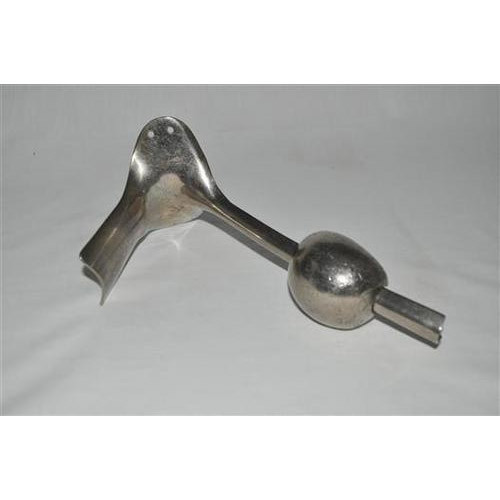 Conxport Vaginal Speculum Auvard
Product Description
Vaginal SpeculumAuvard Is Made Of Stainless Steel And Is Reuseable.
Vaginal SpeculumAuvard Is Also Known As Auvard Weighted Vaginal Speculum GynecologicalInstrument.
Vaginal SpeculumIs A Gynecological Instrument Which Is Used By Doctors To Conduct Pelvic ExamsOn Women.
The AuvardWeighted Vaginal Speculum Is Used Inside The Vagina. It Comes With A WeightWhich Can Be Separated For Use. This Speculum Has One Blade And It Helps InKeeping The Vagina Open So That The Gynecologist Can Work With Both Hands Free.
When A PelvicExam Is Being Conducted, Gynecologists Use The Auvard Weighted Vaginal SpeculumWhich Is Made Out Of Steel So That These Can Be Sterilized And Reused.
The AuvardWeighted Vaginal Speculum For Example Can Only Be Used In Expanding The VaginalCavity So That The Surgeon Can Easily See What The Problem May Be If ThePatient Is Experiencing Some Abnormal Bleeding Or Pains. It Is Also Used When AGeneral Pelvic Exam May Be Conducted So That The Health Of The Patients UterusCan Be Examined And It Can Be Checked Whether The Internal Female ReproductiveSystem Is Functioning Properly.