Magnifying Glass Folding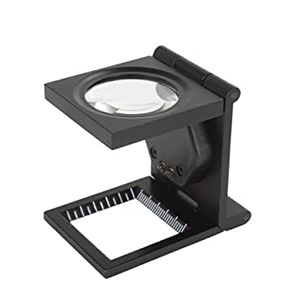 Magnifying Glass Folding
Product Description
Clinical Audiometer Includes Complete Range Of Clinical Tests Including Air And Bone Conduction Tests, SAL And Speech Audiometry, Up To20khz High Frequency Test In A R37A-HF Config. Speech Multi-Language Material Is Recorded In The Resonance SD-Card. Additional Languages Can Be Recorded OnDemand. All Configurations Aim To Simplify Daily Operations And Maximize Efficiency.
Design Of Accessories Maximizes Patient Comfort For The Best And Easiest Handling Of The Device. Optional Accessories Increase Flexibility And Performance.
Compact Dimensions, Excellent Ergonomics And A Luminous7 TFT Display: R37A Clinical Audiometer Has Been Engineered To Respond To The Needs Of ENT And Audiology Specialists, Operating Both In Clinic And At Patient Domicile. Design Is User-Friendly And Allows Both Device And Accessories To Be Safely Carried Around In A Practical Carrying Case, Available On Demand.
Pdf Test-Report Files Can Be Initially Stored In A USB-Stick And Then Either Archived Into External Units Or Printed To The Built-In Thermal Printer. Reports Can Be Easily Edited And Customized With Additional Texts And Logos. MDS Suite Software Allows Patient Data And Tests Results Transfer To PC .
TEST TYPES
Pure Tone Test, Auto threshold, ABLB, Speech Test, Stenger,
DLI, SISI, Bekesy, Tone Decay, MLB, Multifrequency,
High Frequency*, GAP, DLF
USER INTERFACE
Multilingual
PRINTER
Built-In Fast Thermal Printer With Paper Width: 112 Mm Supplied As Standard Part
REPORTS
Printed On Thermal Printer
.Pdf Report Created Directly From The Device And Stored
On USB Pen Drive With Possibility To Add Patient Data
And Tests Comments Via The USB Keyboard (Optional)
Data Transfer To PC Using Resonance Management Data Suite
COMMUNICATION PORT
Nr.1 USB Host Type A Nr.1 USB Slave Type B
WINDOWS COMPATIBLE SOFTWARE
Resonance MDS Management Data Suite
RANGE
Frequency Range:
125 8000 Hz (With DD45)
125 12500 Hz (With HDA280)
8000 20000 Hz (With HDA300)*
250 8000 Hz (With B71-W)
ACCURACY
Frequency < 0,5%
Distortion < 1%
Attenuator Linearity 1db Per 5db Step,
Max 3db Whole Range
Range Stimuli Level -10 Up To 120 Db HL
TYPE OF SIGNALS
Pure Tone: Sine Wave
Warble: 5% Frequency Sine Wave Modulated,
Modulation: Sine Wave 5 Hz
Narrow Band Noise: 24db/Oct Filtered Noise
Speech Noise: 1khz 12db/Oct Filtered Noise
White Noise
External Signal
External Mike
Speech Material Recorded On SD Card
Master Hearing Aid: 1khz 6, 12, 18 ,24db High Pass Filters