ULTRACAM 4K Series Camera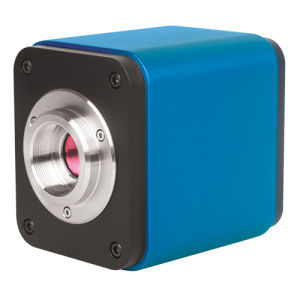 ULTRACAM 4K Series Camera
Product Description
ULTRACAM 4K SeriesCamera
Description
TheXCAM4K series camera is the next-generation live-view imaging-system with 4K resolution(Video) at 60 FPS. It comes with Sony Exmor CMOS sensor with high sensitivity,low dark current and no smear achieved through the adoption of R, G and Bprimary color mosaic filters.
The camerauses a standard C-mount interface for maximum compatibility with variousmicroscopy-systems. It can be used as a stand-alone recorder when used with anHDMI monitor or television, or live-streamed to a PC via Gigabit Ethernet (GE)for image-capture and video-recording.
Hardware3D denoising, sharpness and tone mapping control functions greatly improve theimage and video quality.
Theincluded Windows software offers image-development and measurement tools, aswell as advanced compositing features such as image-stitching andextended-depth-of-focus. With the ability to calibrate scales at multiplemagnifications, the software can be used for multi-level inspection. For Macand Linux, there is a lite version of the software which can capture video andstill images, and includes limited processing features.
The HDMI4K series camera is intended to be used for the acquisition of digital imagesfrom the stereo microscope, biological microscope or online interactiveteaching.